NicheBuilder
Problem
For many small businesses, one of the top sources of organic leads for their company is a specialized blog targeted at their company's niche. The problem is for the average person setting up that website, building its layout, creating content and developing an effective funnel is labor intensive process with a steep learning curve. In turn, many companies and individuals are unable convert these blogs into effective lead generation tools that make a difference in their business.
Our Solution
NicheBuilder is a web platform built with the intention of unifying a complex set of tools and services under a single, easy to use service. It aims to simplify the process of setting up a marketing funnel based around a WordPress blog and allow users to get started quickly and focus on content and sales. It features powerful content creation tools, such as PageBuilder – an intuitive visual web page editor, and ImageBuilder – a flexible web-based image and animation editing software.
NicheBuilder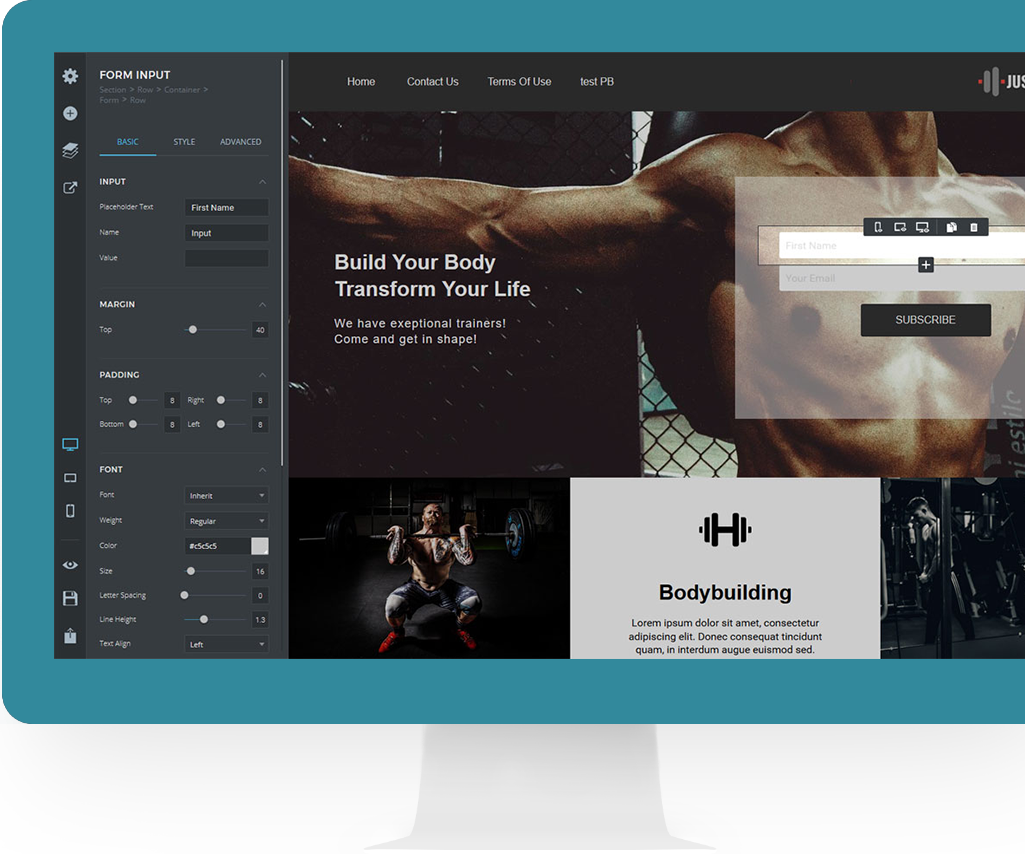 PageBuilder
PageBuilder was initially imagined as a basic web content editing tool, but as its scope changed considerately, its focus shifted towards a more robust content engine. For NicheBuilder, we have designed and developed a custom drag and drop interface which allowed users to quickly edit the layout of one of the pre-built page templates, restructure whole sections of these templates or build a completely new design from scratch. To make it a fully WYSIWYG experience, every element's position, size and contents are editable in real time on-site. It houses third party integrations for external media or plugins and allows custom CSS and JavaScript code for additional customization and modability. Users can save their creations as custom templates to be used and modified later on.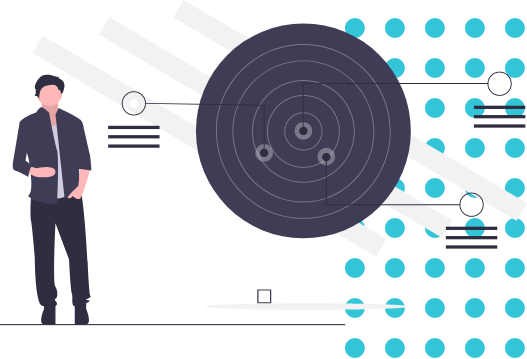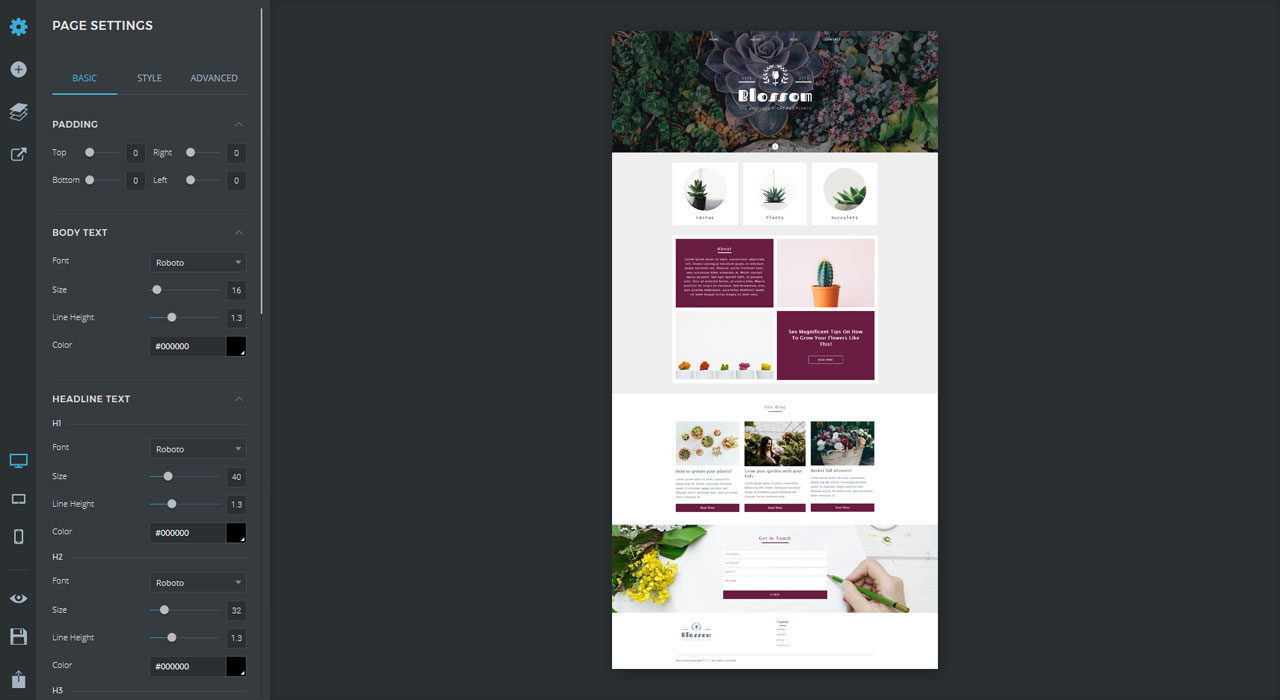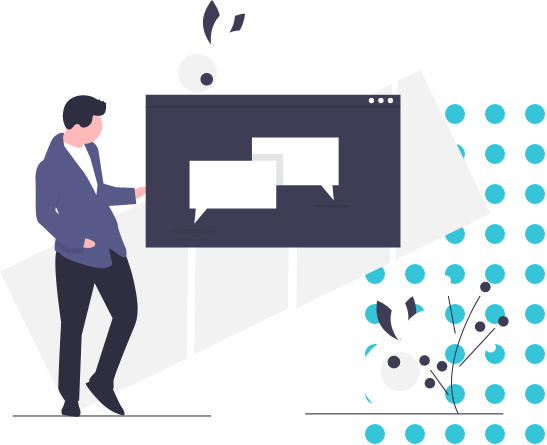 ImageBuilder
One of the most interesting projects we've created, ImageBuilder is a complete web-based solution for editing digital photography and designing web banners and ads. It's targeted at users who are not accustomed to using contemporary digital design software but want to go a step further in personalizing their web portals. We designed and built it to be extremely fast, versatile and intuitive, allowing for rapid content creation and editing.
Our focus was simplicity in design, a comparatively small palette of tools which, nevertheless, provided a broad variety of functions and freedom to create custom media. A user can choose one of our pre-built templates or start with a blank canvas. It was important to us that the software interacts seamlessly with PageBuilder, so it's possible to directly edit an image you're editing on your page.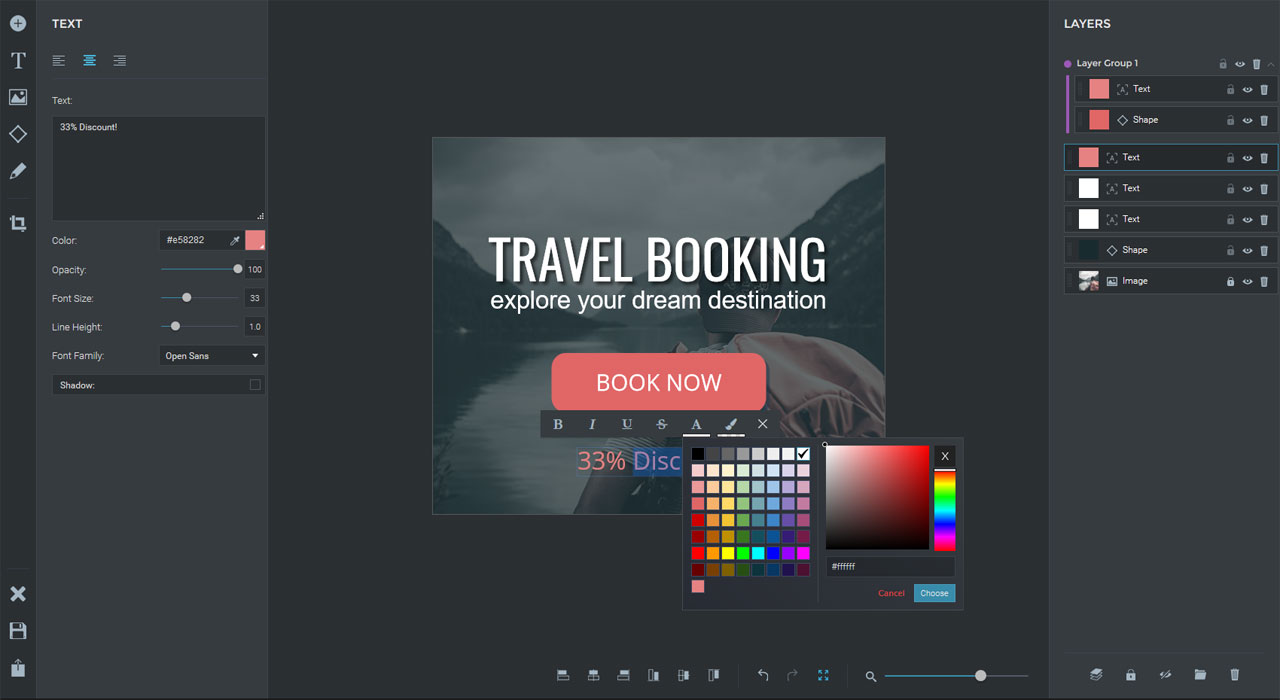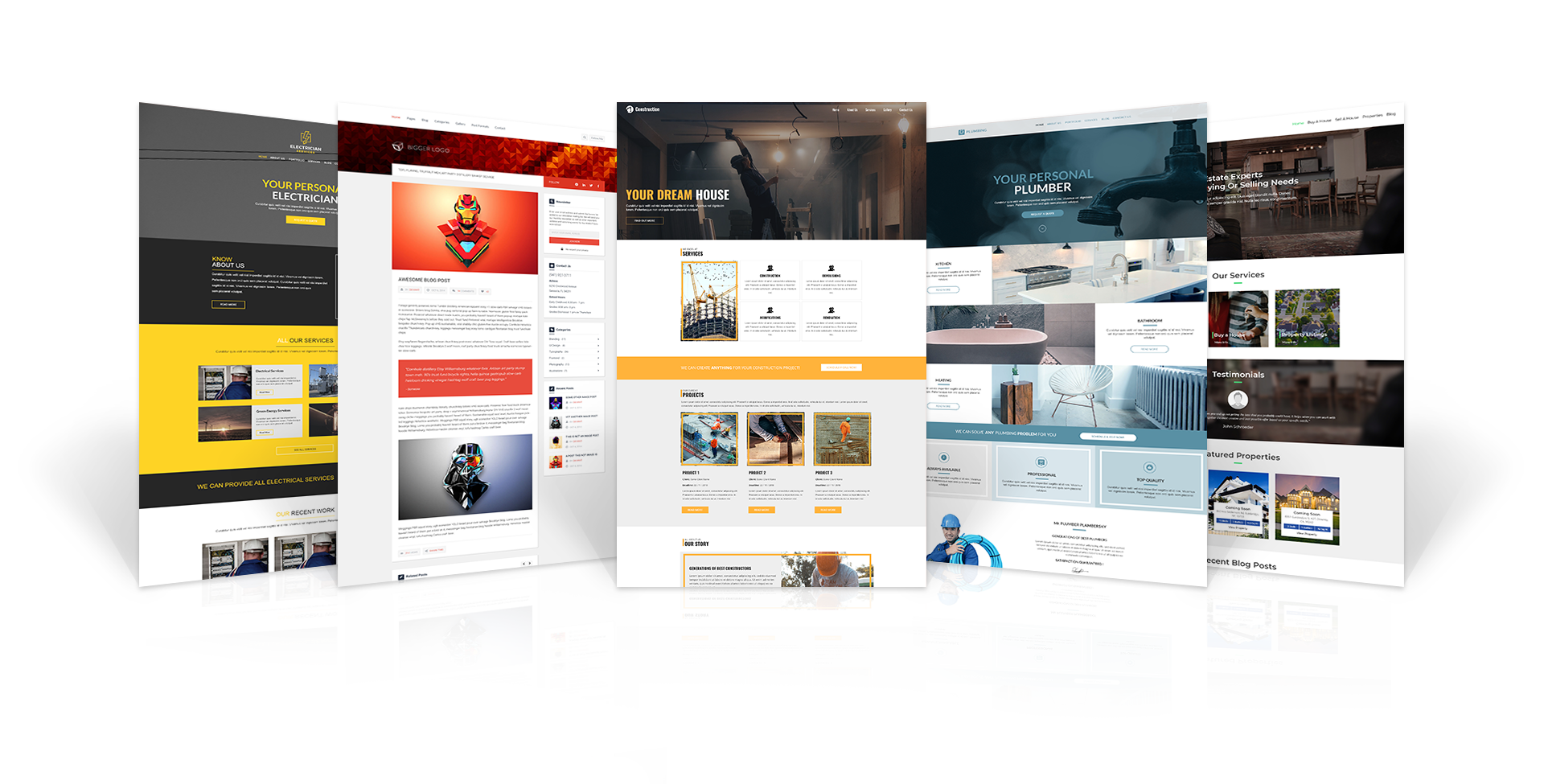 Technologies
The main focus of the project was to build items to be independent from the platforms they are used on, meaning that they need to be able to integrate to WordPress, ASP.NET or any other system we put them on. That is why we built them as pure JavaScript plugins, with entire engines built using JavaScript. For ImageBuilder we even found a library that allowed us to generate SVG, PNG or JPG files from the created image.
JavaScript is the core programming language of this project because both apps are built as JavaScript plugins that initialize inside blank page and then use JavaScript based engine to generate their interface, and also generates final results - webpage or edited picture.
Interface for both applications is built using HTML5 standard.
The interface is stylized using CSS3, moreover all element in Page Builder are stylized using CSS.
Both applications can be easily integrated with WordPress. We created PageBuilder plugin for WordPress that opens the interface for page builder when you are editing a page or a post, and ImageBuilder plugin for WordPress that gives you the option to edit the selected (in media library or directly from the page) image using ImageBuilder.