Chicago Artists Coalition
Problem
"Chicago Artists Coalition is an organization devoted to bringing artists and curators together and supporting them by offering residency programs, exhibitions, professional development and resources. CAC is committed to create and maintain a wide-reaching public support network for artists."
We were tasked with rebuilding the website with a fresh design, while keeping and merging data from two separate sources. The end result would be a website with centralized content management, a new appearance and several new functionalities.

Our Solution
To achieve this, we had to rework and restructure the data while keeping the references. The first step was creating resources for all users and their data and then merging it with another service provider the client used to centralize content management. The next thing was creating a facility that allows visitors to register and post on the website asking artists questions and connecting with employers.

Chicago Artists Coalition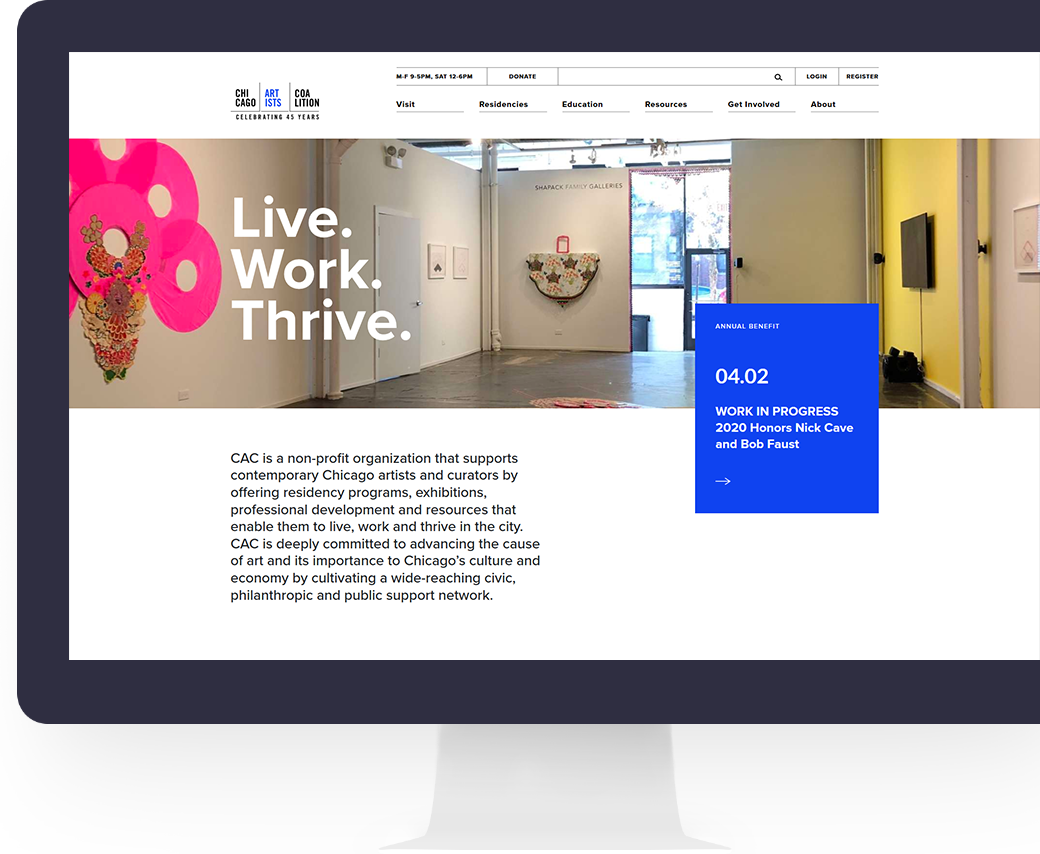 Architecture
The client requested that we work in Craft 3 CMS because of previous experience and streamlined content management. The challenge was to marry the specific design requirements in Craft, while keeping the system easy to manage. To that end, we've separated each section of the application and encapsulated its resources. This created an overhead in data structure, but gave us more maintenance flexibility for both development and content management. Once all the facilities were created, we've imported the data from their old platforms to the new system.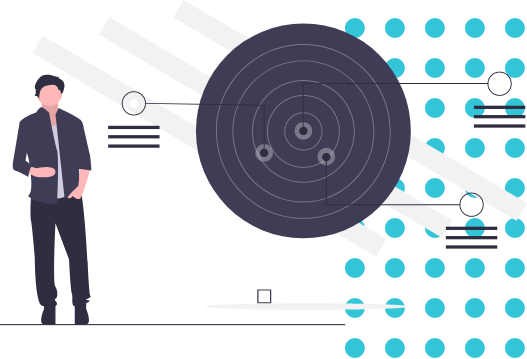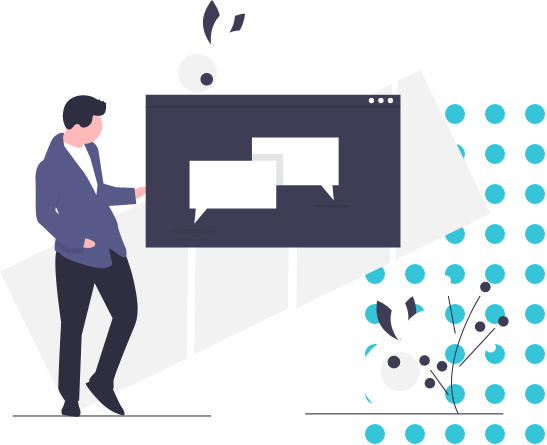 User Experience
The system was envisioned as both a portfolio platform for the members of the community and as a portal where clients can post about vacant places that can be used as studios for artists. The website we designed is well organized and easy to navigate. We created different tabs that direct the user to their desired section. One section of the website that we want to highlight is the "Resources" tab. It features clearly labeled links where users can see job postings under "Jobs", vacant studio spaces under "Spacefinder", and grant opportunities under "CAC Grants". Access to this information is crucial for artists to discover opportunities to display their skills and identify a place where they can maximize their productivity. Including these links satisfied the client's goal to facilitate career growth for the artists, but it proved to be a challenge for us. The best way to incorporate these aspects into the same section was to keep both facilities separate. The two functionalities are independent, so this reinforced our decision to keep them seperate. In the future, this allows us to simply disable the facility we don't need while the other stays intact.

We created an additional facility to handle donations. To optimize the processes connected with the donations, we integrated with a CRM that keeps track of the donations and processes them. The end product is a link at the website where the user has the option to make one-time or recurring donations to the organization. They can direct their donation to the organization in general or towards a specific campaign.

Technologies
While the system is quite closed, it offers a lot of room for extensions and building on top of it. Its main advantage is that it's constantly updated to follow the newest PHP methods and functionalities. This makes it very fast and optimal for usage.
As a standard SQL database, it has all the advantages you can expect including hosting availabilities.

As one of the most popular PHP Template Engines in the last couple of years, Twig offers a lot of flexibility and quick progress in development. One of its advantages is HTML code writing, as it is the most natural - almost as a human language.

We can freely state that SCSS is the standard in the web industry when it comes to creating CSS files, due to its ability to split the code into separate files and use variable values for almost everything. This provides a lot of flexibility during maintenance.