Who We Are
Through various full site builds, custom integrations, multi-platform implementation, and analytics for "up and coming" stars as well as 20+ Direct Selling industry leaders, we've come to know a thing or two about the industry. We've found that most of the big commissions platforms offer standard, "out-of-the-box" solutions which is simply not enough in this fast-paced, dynamic business.
We know that no two companies are the same, especially in Direct Selling. The dynamics of each business are very important and unique to each. This where our extensive knowledge and skills through our full stack team really shine. We've learned to build and develop specific overlays catered to the organizations like yours in order to help expand your reach and your field with what is truly needed to achieve their goals.
Platforms we integrate with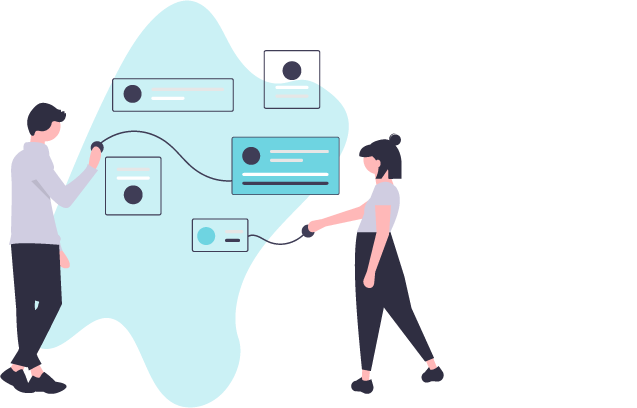 Decentralized Architecture Approach
As the technology world has evolved, so has the need for strategic customizability. Our featured tools allow you to personalize, build and connect other applications in order to build a custom IT architecture that fits the needs of your company. At the center of this decentralized architecture sits your commission platforms. Our Decentralized Architecture Approach allows us to bridge the gap between what is available, and what is possible.
One of the most common requests we receive is on creating a custom enrollment experience for new recruits. Our approach is our Custom Distributor Enrollment Experience. We change the pace of a normal enrollment experience into a step-by-step, distributor focused enrollment by providing what's needed for your company every step of the way. This allows for a more user friendly journey ultimately resulting in higher rate of completion with opportunities for dynamic kit functions, autoship creation and much more.
While Consultant focus is a high priority, we also understand the benefits and rewards of offering solutions catered to your customer base. Our Promotion Engine integration is a seamless way to customize your most favored promotions and incentives using various triggers and actions. Some of our personal favorites include Product Bundles, Promotion Codes, Promotion Code Dashboard, Percentual Discounts, etc. Rewarding your customers with instant gratification is easier than ever before.
Although these are a few of the highlighted integrations, it doesn't end there. Our team is committed to help create dynamic tools that compliment your business needs for complete optimization and modernization, helping you pioneer the DS industry.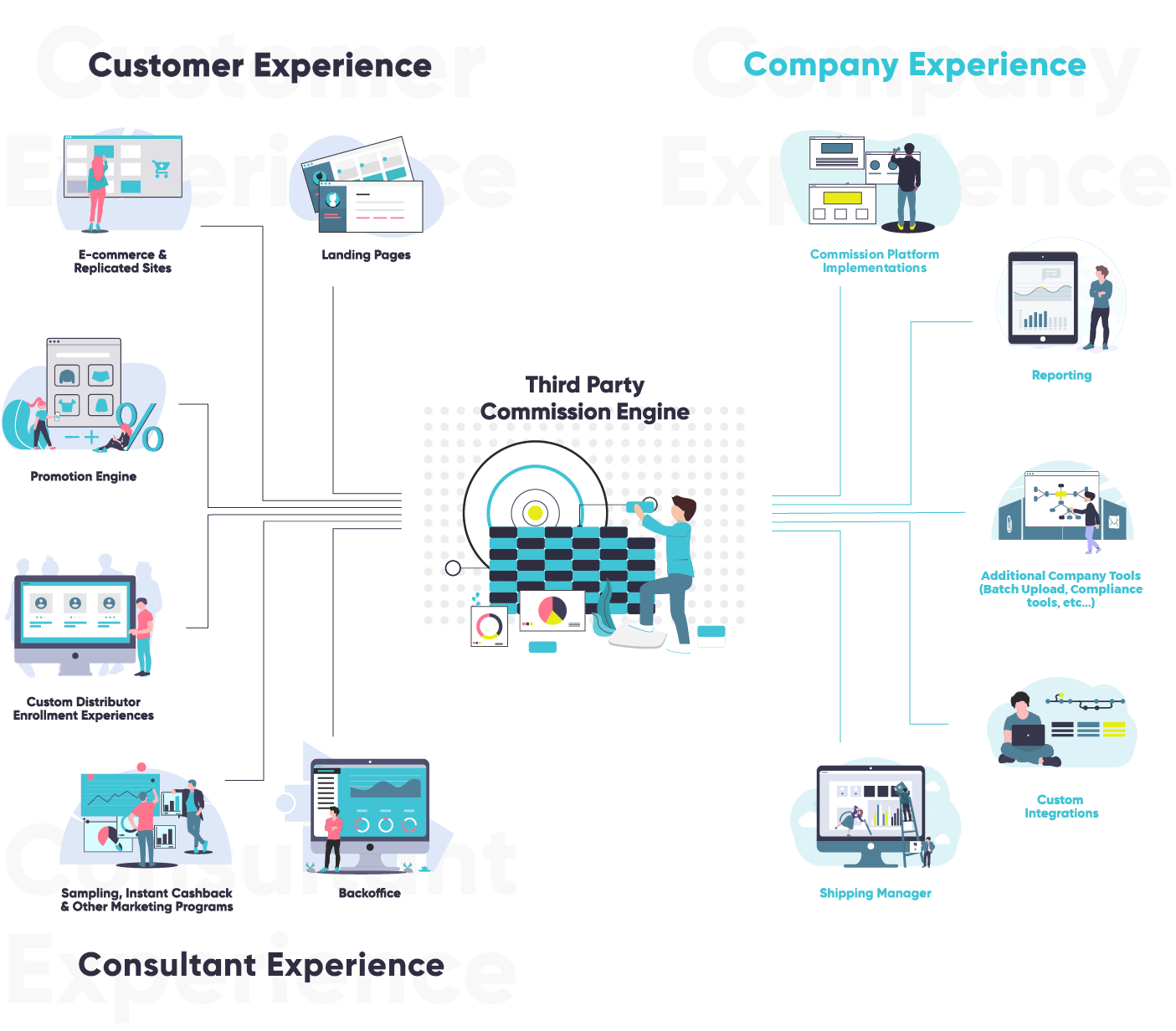 Shopify Integration
Shopify is the talk of the town in the Direct Selling world. Naturally, we did our research and it was clear to us that this platform could offer so much more to our clients than a standard site build, but it needed a little DS love. We did just that by developing an integration which allows you to operate with Shopify while still utilizing your commission platform. At the same time, your Shopify site will support core DS functionality like replicated sites and distributor enrollment experiences, giving you a state-of-the-art e-commerce experience built to support your direct-selling business.